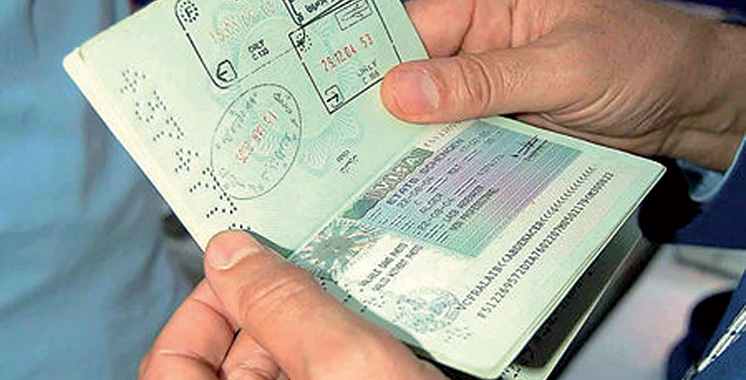 France and Spain are responsible for most of the denials
Statistics
Morocco recorded a rejection rate of 29.7% of Schengen visa applications in 2022. France and Spain are responsible for the highest number of application rejections in Morocco.
According to the Schengen Visa info website, 30% of Schengen visa applications in Morocco were rejected in 2022, mainly by France and Spain. While the overall rejection rate for visa applications in 2022 was 17.9%, Morocco alone recorded a rejection rate of 29.7%, making it one of the countries in the world with the highest Schengen visa rejection rates for the second consecutive year. Of the 161,045 requests received, France rejected almost a third, a total of 51,498 requests.
For its part, Spain rejected a quarter of the requests received, i.e. 50,033 out of 201,584. These two countries are responsible for 85% of all rejected Schengen visa applications in Morocco. In 2022, Morocco ranked fourth as the country of origin of Schengen visa applicants with a total of 423,201 applications submitted at European Union embassies, the Schengen Visa Information Site notes. It should be noted that out of 163 countries, 28 countries have higher rejection rates than Morocco.
Algeria ranks first with a refusal rate of 48.2%. followed by Nigeria and Guinea-Bissau (45.6%), Guinea (42.7%), Ghana, Sri Lanka (44.2%), Haiti (43.2%), Pakistan (43%), Mali (41.6%), Nepal (38.4%) , Iraq (38.3%), Comoros (36.5%), Burundi (36.4%), Djibouti (36.2%), Tajikistan (35.2%), Bangladesh (34.6%), Sudan (34.1%)… even Russia, its travelers Banned by several EU member states from obtaining Schengen visas in 2022, Morocco had a much lower rejection rate of 10.2%, Schengen visa information indicates.
In addition, the total number of visas filed worldwide was more than 7.5 million, an increase of 158.7% compared to 2021, but a decrease of 55% compared to 2019. It will be recalled that the General of the Management of Foreigners in France reported. After two years with migrant flows strongly constrained by the Covid-19 pandemic crisis, the number of visas requested and issued increased in 2022. The total number of visas requested was 2,336,299 in 2022, compared to 982,896 in 2021, an increase of 137.7%. As for the total number of visas refused, it was 500,433 against 193,912 in 2021, an increase of 158.1%. The number of visas issued was 1,738,151 against 733,070 in 2021, representing an increase of 137.1%.
Despite a sharp increase in visas applied for and issued, volumes are half of pre-crisis levels. Long-term visas continue to rise (+20.9%) to 277,038 in 2022 and exceed pre-Covid levels. In 2022, the issuance of short-term Schengen visas will resume significantly. Almost three more than in 2021. Their number was 496,985 in 2021 (+ 192.5%) to 1,453,596
In terms of short-term visas, the pace for visas issued for "student" (+238.6%) and tourist (+224.9%) reasons is particularly dynamic. The overall level, however, is much lower than the pre-Covid level.
"Coffee trailblazer. Social media fanatic. Tv enthusiast. Friendly entrepreneur. Amateur zombie nerd."