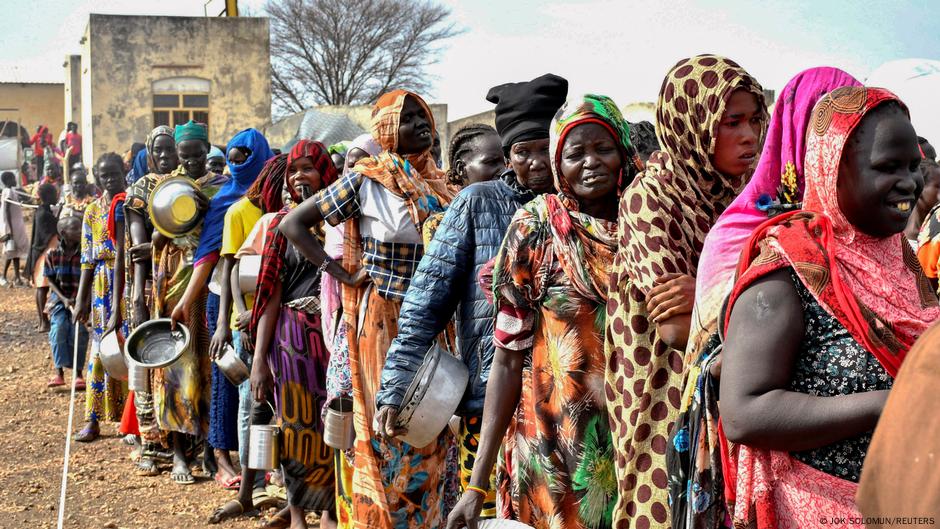 In Jeddah, Saudi Arabia, where they are meeting under the auspices of the United States and Saudi Arabia, representatives of the militants have not reached a conclusion. Armistice Agreement. Only agreement on opening corridors Humanity.
"Both sides feel they have no desire for a ceasefire. One is because they think they can still win.War Or they feel that stopping the fighting would at least mean a political defeat that would call into question their position.says Roland Marchel, a researcher specializing in the Horn of Africa.
The conflict has already left over 750 dead, 5,000 injured and more. 900,000 displaced and refugeess. Especially in Khartoum, the balance to be raised as fighting still rages between the camps of the two warring commanders: "Hemeti" general Mohammed Hamdan Taklo and the rapid support forces of Abdel Fattah al-Burhan, the head of the conventional armed forces and the head of the military transition in Sudan.
balance of power
On the ground, neither side appears to be gaining the upper hand for now, and the conflict is likely to continue, says Antoine Basbus, director of the Paris-based Arab Monitor.
"The conflict will continue until there is a winner and a loser. There will be a winner and a loser, one will dictate the law to the other. This time, this winner does not emerge. There is a certain balance of power: in the capital, General Hemeti wins, while in other parts of the country it is usual for General Al-Burhan Army.."
Khartoum, a devastated city
Since hostilities began on April 15, millions of Sudanese have been besieged in their homes, mainly in Khartoum, with virtually no running water or electricity, and shortages of food, money, medicine and fuel.
In Khartoum, the airport was destroyed, shopping centers looted and administrations closed.
Many residents retreated to Port Sudan, 850 kilometers east of Khartoum, to escape the violence.
"The situation is very difficult, the war is fierce, the rapid support forces are taking over the country, we came here to be evacuated, we are left on the street in the sun, families are looking at us, but no one is helping us. We are sitting next to the big hotel in Port Sudan. In Sudan We want the institutions to evict us because the country is completely ruined. No food, no work…nothing."laments Hamdan Mohammed.
The situation in Darfur on the western border is also said to be dire Chat. According to the UN, 450 people have been killed in the latest fighting in the town of El-Genina, including soldiers and paramilitaries, armed civilians and tribal fighters or local armed groups.
"Coffee trailblazer. Social media fanatic. Tv enthusiast. Friendly entrepreneur. Amateur zombie nerd."