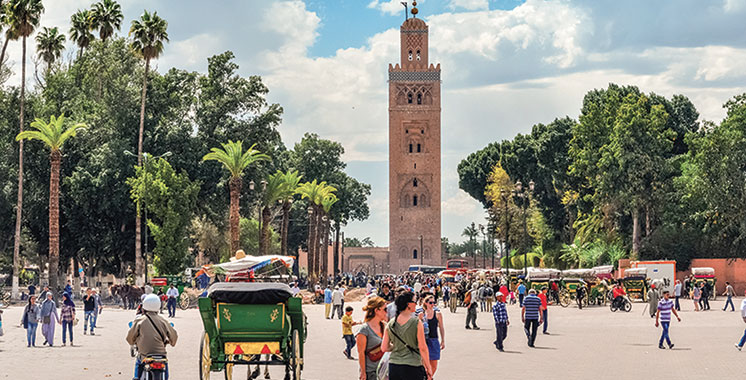 Performance: National tourism made a very strong recovery. While tourism in the world is struggling to recover to pre-crisis levels, our country stands out as a good performer in terms of arrivals or receipts. In fact, at the end of March 2023, our country welcomed 2.9 million tourists, a growth of 17% compared to the same period in 2019. Revenue reached a record 25 billion dirhams, +51% compared to 2019.
According to the World Tourism Barometer produced by the World Tourism Organisation, global arrivals in the first quarter of 2023 fell by 20% compared to 2019. With the exception of the Middle East, which grew by 15%, all regions of the world continued to double. -The numerical declines demonstrate the difficulty of recovering attendance in an increasingly competitive global arena (-10% for Europe, -46% for Asia, -14% for America, -12% for Africa…)
Tourism Minister Fatim-Zahra Ammor emphasizes: "Our country made the right decisions at the right time. The sector has been given national priority and all the measures implemented have not only strengthened the resilience of the sector during the crisis but also made it possible to speed up the recovery despite the difficult international economic environment.
"Coffee trailblazer. Social media fanatic. Tv enthusiast. Friendly entrepreneur. Amateur zombie nerd."