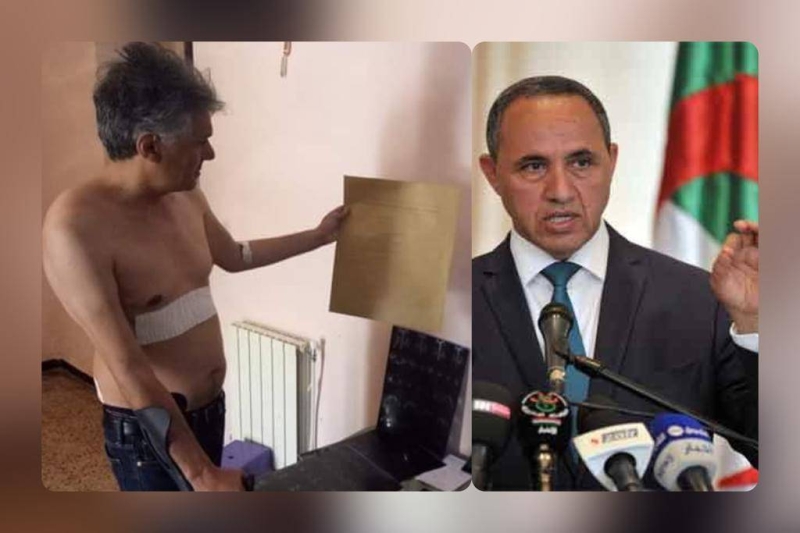 Two former presidential candidates in Algeria, Rachid Nekas and Azzedine Mihoby, have announced their definitive exit from the political scene.
Nekas, 51, formalized his decision on Dec. 10 with an open letter-press release addressed directly to Abdelmadjid Deboun. The tone of this writing speaks volumes about the derangement of an activist who faces 5 years in prison for daring to challenge authority. Its editor says he has "resigned by force of circumstances to stop politics in Algeria". He mentions that he now wants to devote himself exclusively to solving his health problems, writing, and his family, who have lived in America for 10 years and whom he has not seen for 3 years.
For his part, Azzedine Mihobi, 64, a former Bouteflika minister of culture, poet, popular writer and candidate for the 2019 presidential election in Algeria, announced his final retirement from political life in a press release issued on January 3. Social websites.
"My name has been quoted in many publications, especially electronic publications, regarding veracity and speculations that have nothing to do with my person, and content that harms me by spreading falsehoods. Therefore, I wish to deny all these allegations," Mihobi wrote in his statement.
"Once again I take public notice that I will refrain from all political and partisan activities," he said.
The unsuccessful candidate in the December 2019 presidential election, Debon won, Mihubi announced in May 2020, during the 6th Congress of the National Democratic Rally (RND), that he would no longer hold responsibilities within the party and was now dedicating himself. to write.
Nekas and Mihobi are advancing on Debon and the Galen who elected him, long before the run-up to the next Algerian legislative election, which is in principle scheduled for 2024.
By this they show the prevailing terrorist situation in Algeria. The climate was deliberately created to remove any hint of competition for the next, distinct candidate to be chosen by the Algerian generals, the presidential producers. And even Debon, who dreams of reenlisting, isn't guaranteed to get the green light for a second term. This was revealed by the case of Ihsaneh El-Gadi.