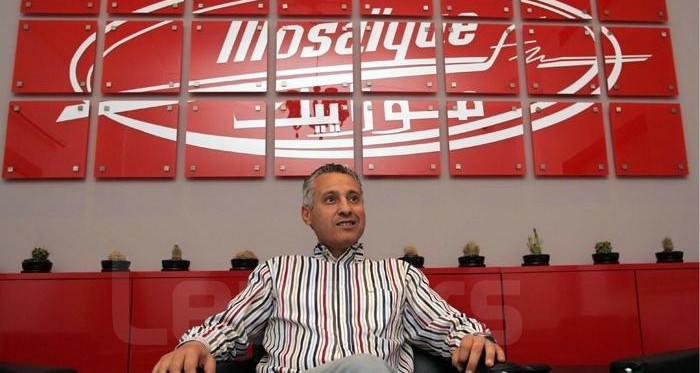 The recent wave of arrests conducted by the Tunisian authorities in the media circles and by the Tunisian opposition can be explained by the strong pressure exerted by the Algerian regime on the Tunisian authorities, as confirmed by several sources. Algiers takes a more dim view of the Algerian leaders' influence over President Gheis Said, who openly denounced it, and harsh criticism leveled against it by Tunisian journalists. Days after the case of Amira Bouraoui, a Franco-Algerian dissident in Tunisia who was returned to France by French diplomatic officials due to a proven risk to her own safety, many Tunisian journalists and protesters expressed their anger at the timely interventions of the authorities. Algerian in internal affairs in Tunisia. These criticisms infuriated Algerian leaders who told Kaïs Saïed that he must take action against these "lobbies" who represented a threat to "Algerian-Tunisian brotherhood".
The day after these warnings from Algiers, a trade union official, politicians, judges and a journalist were quickly arrested by the Tunisian authorities. The United Nations High Commissioner for Human Rights condemned the "worsening repression" in Tunisia. After the Amira Bouraoui affair, the managing director of the most popular private Mosaïque FM radio station in Tunisia was arrested and imprisoned. It is a media boss who has begun to generate more critical discourse about Algiers' influence in Tunisian political life. This displeased the Algerian leaders. Tunisian media have listed violations committed during these arrests: searches without warrants, denial of legal assistance, incorrect dates. The methods are exactly reminiscent of the methods Algerian authorities have implemented against opponents or journalists.
Tunisia has become a laboratory for testing the repressive methods pioneered in Algeria. This reaffirms the strong influence of Algerian power over the Tunisian state. During an interview with Prime Minister Najla Bouton on Thursday, President Kaïs Saïed rejected criticism and "lies" about the state of freedom of expression in the country.
Finally, remember that ten figures were arrested for conspiring against state security. In this, Noureddine Boudar, the owner of Mosaic FM, listened a lot to what we talked about above in Tunisia. Tunisia's main opposition coalition, the National Salvation Front (FSN), condemned the "repressive" policy of President Said, who assumed full powers in July 2021 after a series of arrests in the media.
"Has a newspaper or a program been censored?," he defended himself, saying that no journalist had been prosecuted for their journalistic work. President Said condemned criticism from Western countries and international organizations that were concerned about declining freedom in the country, saying, "Tunisia is a free and sovereign country and Not a colony," he asserted.
"Coffee trailblazer. Social media fanatic. Tv enthusiast. Friendly entrepreneur. Amateur zombie nerd."