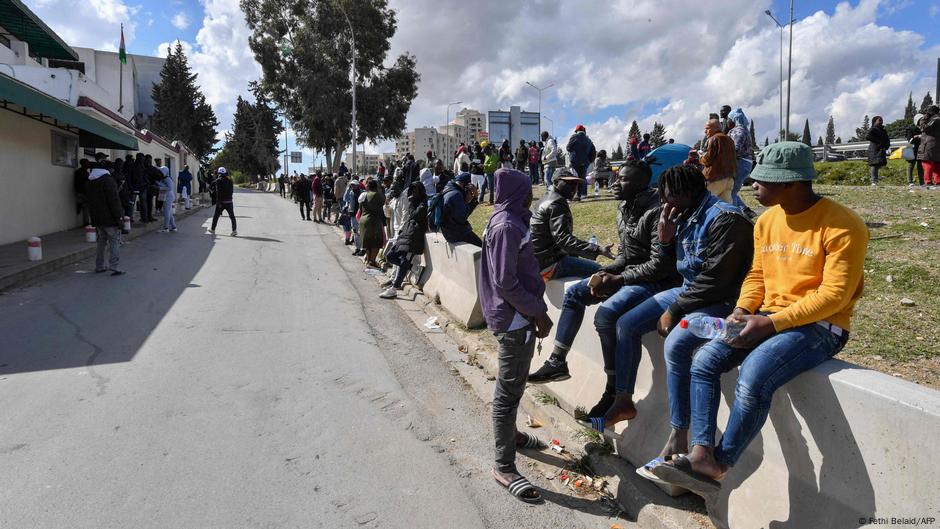 Au MaliThe first flight from Tunis landed in Bamako this weekend with 135 Malians, including 25 women and 13 children.
Malians returned in this first wave TunisiaThere are 26 students. A section of the Tunisian population has been subjected to physical and verbal aggression since the news of "".Anti-black immigration"Pronounced by the Tunisian President,Qais SyedOn February 21.
Many Malians continue to register on the list Repatriation at consular level From Mali to Tunis to return to their country.
The students attacked
Korotoumi Diakité had decided to pursue his higher education in Tunisia. But faced with the current climate of insecurity and anti-black racism in this North African country, he felt the need to return home.
"We had enough problems with the police and the peoplesays the student. Because we have students who have been cheated out of nothing. Immigrant or nonimmigrant, black is black. Students are attacked. The police arrested several others. They were not really arrested with a concrete motive. We get arrested for being black.
Goodbye Tunisia
Mohamed Diarisso, in his thirties, has lived in Tunis since 2021. According to him, Tunisia was only a stage in his migration plan, the destination of which was Italy.
"I slept on the street in Tunis two weeks before our returnMohammed Diariso testifies. Now it is raining and very cold there. We were chased out of our homes because the landlords (owners of the complex) were afraid that young Tunisians would come and burn everything down. That's how we all got kicked out. Young robbers stole our belongings and took our clothes… We came here with a simple bag containing shoes.
Thinking about prisoners
For this other returnee, Ousmane Sissoko, there is an urgent need to free and repatriate Malians detained in Tunisia: "Through the Malian embassy in Tunisia, I am asking the Malian authorities to identify all the Malian migrants who are currently languishing in Tunisian prisons. There are many of them, they are also in cities like Sfax. They want to come to Tunis. Order to return to Mali."
Defense Minister Sadio Camara, for his part, promises that other cycles will take place in the coming days to repatriate Malians who want to leave Tunisian territory.
Flights will continue
The Minister recalled the basic principles: "All Malians and all Malian women are equal. Wherever they are, if necessary, the authorities will intervene and free them. These thefts will continue until all our comrades who are still in Tunisia and want to return to the country. The country, Mali."
Each of the 135 Malians repatriated from Tunisia received a nest egg of 75 euros or 50,000 CFA francs from the authorities as transportation costs.
Forty of them are still in a migrant home in Bamako, waiting to be reunited with their families.
"Coffee trailblazer. Social media fanatic. Tv enthusiast. Friendly entrepreneur. Amateur zombie nerd."