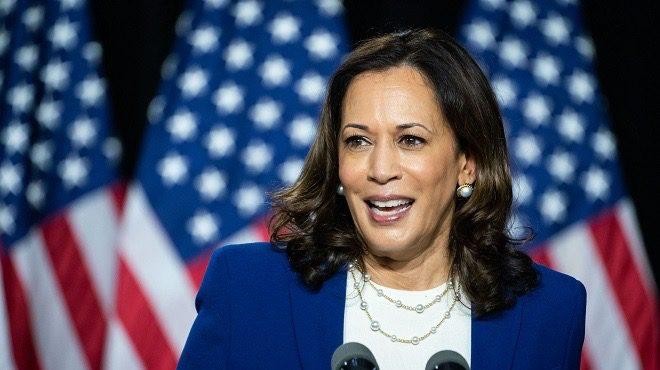 Major world powers continue to turbocharge Africa. It is the second time the United States has taken pilgrim staff on a trip to three African countries, following visits by Russian and Chinese diplomatic chiefs and French President Emmanuel Macron.
In Accra, Dar es Salaam and Lusaka, Ms Harris is to meet the presidents of the three countries "to discuss regional and global priorities, including democracy, inclusive and sustainable development, food security and the war in Ukraine," the statement said.
The Democratic vice president will visit the Horn of Africa in February after First Lady Jill Biden visited the Horn of Africa, where she specifically noted the record drought and agricultural and food issues.
Therefore, Kamala Harris, according to the White House, should support "resilience and climate adaptation" in the region.
"This trip will strengthen American partnerships across Africa and advance our common efforts for security and economic prosperity," said Kirsten Allen, spokeswoman for the US vice president.
Harris' plans follow visits to Namibia and Kenya by First Lady Jill Biden and US Treasury Secretary Janet Yell to Senegal, Zambia and South Africa.
Blinken in Ethiopia and Niger
According to PBS (Public Broadcasting Service), the head of US diplomacy, Anthony Blinken, will visit Ethiopia and Niger from March 15, 2023, noting that he has already been increasing his visits to the continent in the south for several months. Africa, Democratic Republic of Congo (DRC) and Rwanda in August 2022.
According to the same source, Harris plans to be in Ghana from March 26-29 and then in Tanzania from March 29-31. Its last stop will be Zambia from March 31 to April 1.
The trip comes on the heels of a December Africa summit in Washington, where President Joe Biden called for a broader partnership with Africa, and the United States seeks to assert its presence on the continent in the face of Chinese investment.
The president later pledged to visit sub-Saharan Africa as early as 2023, the first visit at this level since Barack Obama visited Kenya and Ethiopia in 2015.
"Coffee trailblazer. Social media fanatic. Tv enthusiast. Friendly entrepreneur. Amateur zombie nerd."