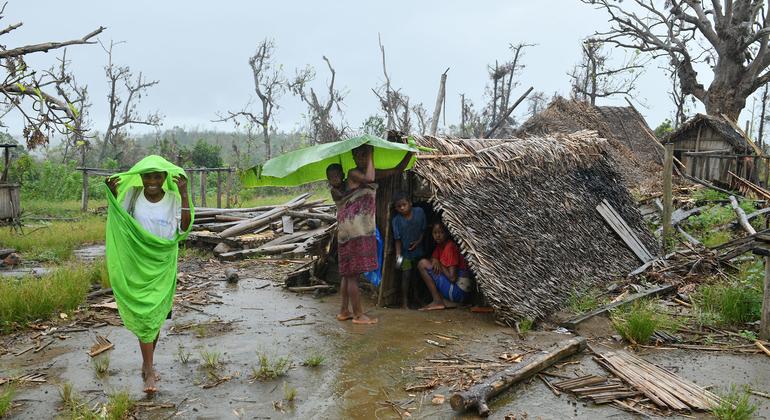 According to the African Branch of the World Health Organization (OMS), more than 300 health facilities were destroyed or flooded in Madagascar, Malawi, and Mozambique after the devastation caused by Hurricane Freddie.
Cyclone devastation increases public health risks, including increased prevalence of cholera, malaria, vaccine-preventable diseases, Covid-19 and malnutrition.
"We are trying to understand the full extent of the disaster, ensure that affected communities and families receive health assistance to meet their immediate needs and limit the risk of disease transmission. Water and other infections," said Dr. Matshidiso. Moity, WHO Regional Director for Africa.
A cyclone in the midst of a cholera epidemic in Malawi and Mozambique
In Malawi and Mozambique, the cyclone swept through an environment already marked by cholera epidemics. In Mozambique, the number of new cholera cases has doubled in the past week, from 1,023 to 2,374 new cases as of March 20.
However, Malawi, which is facing the worst cholera outbreak in its history, recorded a continued decline in the number of new cases, with 1,424 new cases as of March 20, down from 1,956 the previous week. Massive flooding and infrastructure damage in Malawi following the cyclone could set back recent progress in the fight against cholera.
The massive destruction, floods and torrential rains affected more than 1.4 million people in the three countries and forced health facilities to work at maximum capacity. Homes, schools, roads and other infrastructure were destroyed or damaged, and farmland was flooded.
WHO has provided nearly $8 million
To meet the needs of the affected countries, about 184 tonnes of laboratory supplies, treatment and other essential medical supplies have been sent to strengthen the emergency response against typhoon and cholera. In Malawi, WHO has deployed cholera control centers to at-risk districts to coordinate disease control efforts.
The UN World Health Organization developed buy-in for public response efforts to train more than 1,500 health workers in Malawi, Mozambique and Madagascar on disease surveillance, medical care and community mobilization.
In total, WHO has provided nearly $8 million and sent more than 60 experts to affected countries to support emergency responses. But he believes that strengthened and coordinated humanitarian assistance is essential to help affected people cope with the crisis and recover from the disaster.
"Coffee trailblazer. Social media fanatic. Tv enthusiast. Friendly entrepreneur. Amateur zombie nerd."