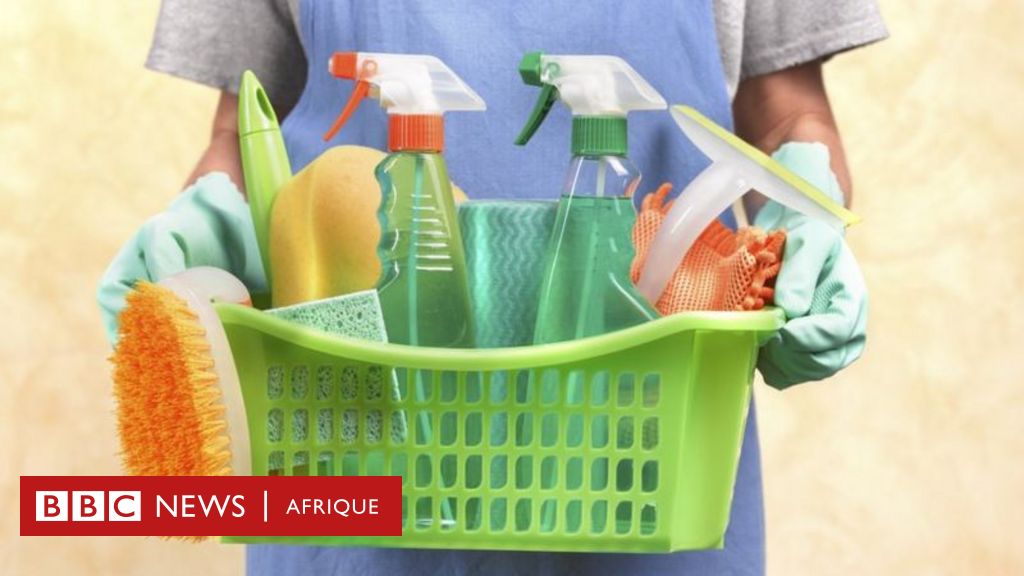 author,

Isabel Gerretson

stock,

The future of the BBC
There is no doubt that the Covid-19 pandemic has increased household cleanliness, with people trying to ward off the virus by disinfecting every nook and cranny.
The situation was worsened by World Health Organization (WHO) warnings that the virus could spread on contaminated surfaces.
However, subsequent research concluded that surfaces pose a lower risk of disease transmission.
But does deep cleaning really help prevent infection and protect us from disease?
Experts say that cleanliness and good hygiene should not be confused.
Sally Bloomfield, chair of the International Scientific Forum on Home Hygiene and honorary professor at the London School of Hygiene and Tropical Medicine, fears the pandemic has prompted many to adopt unhelpful cleaning habits.
For example, frantically mopping the floor instead of focusing on good hygiene practices to help prevent the spread of disease.
Key activities
Bloomfield says, "People are obsessed with cleanliness to protect themselves from microbes.
"Somewhere in our DNA we associate cleanliness with hygiene…we evolved to avoid unpleasant or smelly things," he adds.
But cleanliness and hygiene are not the same, he says.
"Cleanliness is about making the place look clean. But hygiene is about protecting against harmful microbes," he explains.
According to Bloomfield, these harmful microbes include pathogens such as norovirus, influenza, Covid-19 and salmonella.
"Health is not a state, but a set of actions you take when you need them, not at a specific time," she says.
"It's about intervening at key moments.
For educators, we all need to practice "specific hygiene" in our daily lives and recognize when harmful microbes may be spreading.
For example, when we handle raw food, go to the toilet, touch pets, blow our nose or throw garbage.
A survey conducted by the Royal Society for Public Health (RSPH) in England found that many people do not differentiate between hygiene and cleanliness.
Many responded that being hygienic means getting rid of dirt.
A third (36%) said dirt is generally harmful and 61% said touching a child's hands after playing outside could spread harmful germs.
However, the RSPH points out that the main sources of pathogens are often not in places considered "dirty", but contaminated food, pets and infected people.
Additionally, research shows that dirt can have many health benefits.
For example, scientific studies show that children who grow up on farms suffer less from asthma and allergies and are less likely to develop autoimmune diseases (such as Crohn's disease) due to early exposure to a variety of microbes that help regulate their immune systems. system.
Development of allergies and asthma
Since the late 1980s, when British epidemiologist David Strachan developed the "hygiene hypothesis," the belief that cleanliness and hygiene are synonymous has persisted.
Strachan argued that young children's exposure to germs and infections helps develop their immune systems and protects them from allergies.
According to epidemiologists, the rise of allergies and asthma in children at the end of the 20th century is linked to a decrease in children's exposure to microbes thanks to smaller families, limited contact with pets and higher standards of cleanliness.
Today, however, scientists say there is no evidence linking cleanliness to the development of allergies.
Graham Rooke, emeritus professor of clinical microbiology at University College London (UCL), believes the hygiene hypothesis should be reformulated as the "old friends hypothesis".
According to this theory, exposure to non-infectious organisms (so-called "old friends") that have existed for most of our evolutionary history causes the immune system to not overreact to actually harmless microbes.
"We are born with a fully developed immune system that needs to be programmed," says Sally Bloomfield.
"The programming is done by 'old friends' who teach the immune system not to react to things like pollen and food allergens, which are completely harmless," he adds.
So, according to scientists, a child's chances of developing allergies have nothing to do with cleanliness, but exposure to different types of microbes through their gut, skin and the air he breathes.
In a study published in 2021, academics Rook and Bloomfield concluded that we're not too clean for our own good.
They say babies get all the microbial input they need to develop a healthy immune system through vaccines, their natural environment, and the beneficial microbes they receive from their mothers at birth.
"We definitely need to find microbes from our mothers and the natural environment. Failure to do so certainly contributes to immune disorders like allergies," Rook says.
But cleaning the house "does not necessarily reduce the mother's microbiota or the baby's exposure to nature."
"Specific hygiene practices at critical times and at risk sites can increase protection against infection and reduce the impact on critical microbial exposures," the study states.
"You can't sanitize your home. If you want to do that, you have to put it in a sterile box," says Bloomfield.
"But if you step in at key times, you will overcome most of the risks," he concludes.
"Coffee trailblazer. Social media fanatic. Tv enthusiast. Friendly entrepreneur. Amateur zombie nerd."