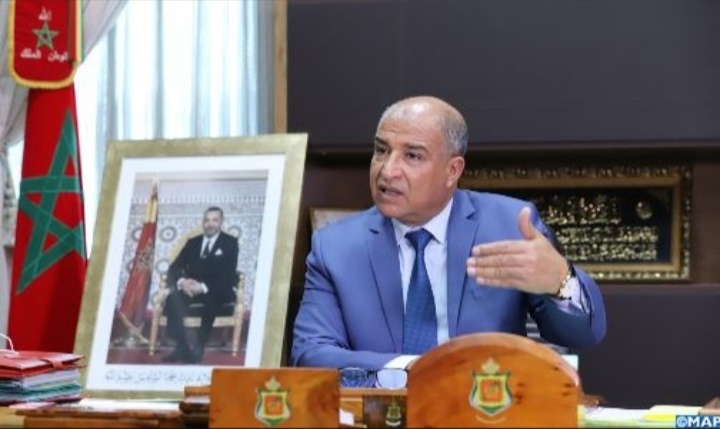 Morocco again points to collusion between Iran and the Polisario. It was signed by Habib Cherkaoui, director of the Central Bureau of Judicial Investigation (PCIJ). An interview Presented to Israeli channel i24NEWS
"There is a real threat against Morocco from Iran and Hezbollah with the help of Algeria. Since 2017, Iran has supported the Polisario separatist front through Hezbollah and with the help of Algeria. This Iranian support is a source of destabilization of the Kingdom of Morocco," he said.
"There has been a rapprochement between Iran and Hezbollah on the one hand, and the Polisario and Algeria on the other, and this proximity represents a threat to Morocco's stability and security," Serkaoui pointed out. Also, "Polisario fighters are being trained by Hezbollah personnel and Revolutionary Guards with the help of Algeria".
Faced with these "threats" hanging over the kingdom, the director of the BCIJ suggested intensifying coordination and exchange of information between the states. He expressed happiness that the Abraham Accords "have made it possible to strengthen strategic and security ties through the exchange of information and expertise." Haboub Serkaoui praised the "very high level of rapprochement" between Israel and Morocco. "The Abrahamic covenants were established to seek peace and security and to counter the expansion of Iran and Hezbollah," he stressed.
As a reminder, the Moroccan Foreign Minister warned in Rabat on October 4 about the "acquisition by non-governmental organizations, thanks to its support for Iran, of sophisticated techniques such as weapons and armed drones", pointing out that it is "very dangerous". An event that threatens regional and international peace". Earlier in the day, Polisario's current former "Minister of the Interior" Omar Mansour announced from Mauritania that he would soon use drones against Morocco.
Rabat severed ties with Tehran on May 1, 2018. Iran has recognized "SADR" since the 80s of the last century.
"Coffee trailblazer. Social media fanatic. Tv enthusiast. Friendly entrepreneur. Amateur zombie nerd."