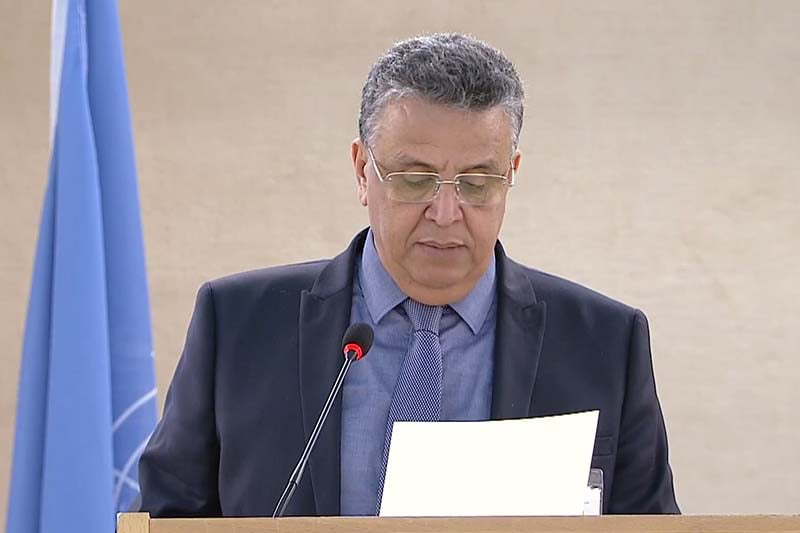 The 52nd session of the United Nations Human Rights Council in Geneva was a warm-up for Morocco and Algeria in anticipation of a scheduled April deadline for the Security Council on the issue of Western Sahara.
In his speech, Moroccan Justice Minister Abdellatif Ouabi supported an exclusive UN review of the territorial dispute. He also praised the Moroccan autonomy initiative, which enjoys "the support of 91 states". As in previous meetings organized under the UN in Geneva last December 2018 and March 2019, Ouabi took the opportunity to resume the round table process "with the participation of Algeria".
In his response to the Moroccan minister, Algeria's Permanent Representative to the United Nations Office in Geneva reiterated yesterday that "the conflict in the Sahara is a question of decolonization, the solution of which inevitably involves the application of the principle of self-determination".
The Algerian diplomat called on the United Nations to "assume the responsibilities of the people of Western Sahara under occupation by guaranteeing their inalienable and inalienable rights to self-determination." He also asked the Security Council to extend MINURSO's mandate to monitor human rights in the Sahara.
In the coming weeks, the UN Secretary-General's personal envoy for Western Sahara will brief members of the Security Council on the situation behind closed doors. Since taking office in November 2021, Staffan de Mistura has so far failed to restart the negotiation process, stalled since March 2019.
"Coffee trailblazer. Social media fanatic. Tv enthusiast. Friendly entrepreneur. Amateur zombie nerd."