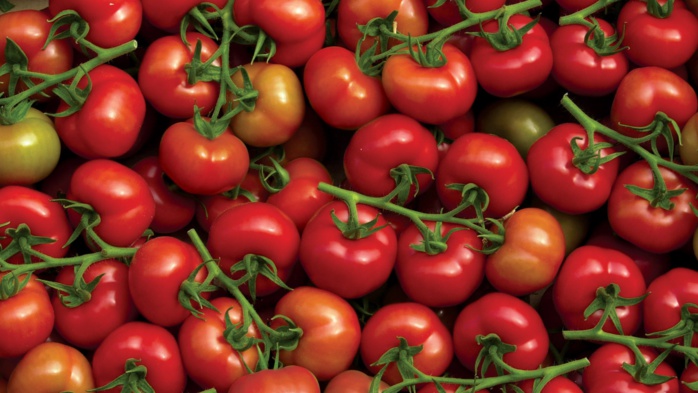 According to East Fruit, Morocco's tomato exports have maintained a gradual upward trend, increasing by 17% over the past year, the highest increase recorded among exporting countries.
Morocco, according to the same source, is surpassed only by the Netherlands, "where most of the supply is re-exported", as well as Mexico, due to its orientation towards the United States, as we describe. .
If Morocco can settle on the stage of the main exporting countries, thanks to the increased volume of tomato exports, especially to the United Kingdom, from 20,000 tons in 2017 to 140,000 tons in 2022. "Morocco's exports to the UK peak during the winter months. However, spring 2021 saw a decline in exports. However, in 2022, Moroccan tomato exporters were able to extend their marketing season, which was reflected in an overall increase in annual supply. As the UK is forced to dramatically increase its vegetable imports in particular, for a number of reasons including rising energy costs, many farmers have chosen to skip their crops due to low energy, we explain.
Similarly, trade between the UK market and other suppliers such as the Netherlands and Spain has become more complex, allowing Moroccan exporters to benefit from this situation, thus increasing their margins in this market. In addition, "Morocco has shown a lot of competitiveness thanks to logistical improvements that have quickly compensated for the shortage of tomatoes in the British market, while importers have increased their confidence in Moroccan suppliers", the portal underlines.
Signs of Morocco's progress in the world rankings have been seen since last year. UN World Trade Database COMTRADE estimates that Morocco will overtake Spain in world tomato exports by 2022. This forecast Moroccan tomato exports increased by 41, 84%, from 443.81 million kg in 2012 to 51 million kg. In 2021.
On the other hand, exports from the Netherlands and Spain, major suppliers to the European market, declined by 10.19% and 41.84% respectively during the same period.
Fresh Plaza, another portal specializing in this data, reported that Moroccan tomato exports to the European Union (EU) increased by 38.05% between 2018 and 2022, while Spanish exports decreased by 23.97%.
Therefore, according to the European Commission, Morocco exported about 550,000 tons of tomatoes to the European market in 2022, compared to 475,000 tons in 2021, and France was the main destination for these exports, which reached 334.42 million kilograms.
According to the Commission's latest annual report on "Short-term prospects of agricultural markets in the EU", Morocco is the Old Continent's main supplier and partner in tomatoes. In 2021, 67% of EU tomato imports came from the Kingdom.
Tomatoes are the signature product of the Moroccan export market
Tomatoes, the second most important vegetable crop after potatoes, represent almost half of the Moroccan market's fruit and vegetable exports, according to the FAO. In 2018, the "COMTRADE" reference database indicated that almost 568,509 t of tomatoes were exported for a value of Dh7.3 billion. In 2019, the volume reached 605,045 ti for a value of 8.4 billion dh. In 2020, the volume decreased slightly to 596,719 T. However, the value of exports for the year remained stable at Dh8.2 billion. Since 2020, the Kingdom has made good progress despite the difficult global environment, with 629,510 T of tomatoes exported in 2021, valued at 9.2 billion DH, reaching a record 670,000 T in 2022.
France is the largest importer of Moroccan tomatoes. The 2nd place on the list goes to Russia until 2018, when it was occupied by the United Kingdom, which has kept its ranking until today. Russia is the fifth largest importer of Moroccan tomatoes, with imports of 35,718 tonnes in 2020, three times less than recorded in 2016.
According to the same source, Moroccan tomato exports to the other four main European markets have experienced significant growth (+6% to France, +153% to the United Kingdom, +102% to Spain and +472% to the Netherlands).
A look back at world tomato production
In 2020, nearly 186.821 million kg of tomatoes were produced worldwide, according to statistics from Faostat, an agency of the United Nations Food and Agriculture Organization (FAO).
First in the ranking, China topped the list with a production of 64,768,158 million kilograms in 2020, followed by India and Turkey.
The production of tomatoes in Morocco was reached in 2020, according to the same source, with 1,398.83 million kg produced and 14,781 hectares cultivated, with a yield of 9.46 kg per square meter, ranking 18th.Th In this world.
According to statistics from the Ministry of Agriculture, Marine Fisheries, Rural Development and Water and Forestry, this year Souss-Massa, the main tomato producing region in our country, is forecast to produce 695,000 tons against 975,000 tons last year.
"Coffee trailblazer. Social media fanatic. Tv enthusiast. Friendly entrepreneur. Amateur zombie nerd."