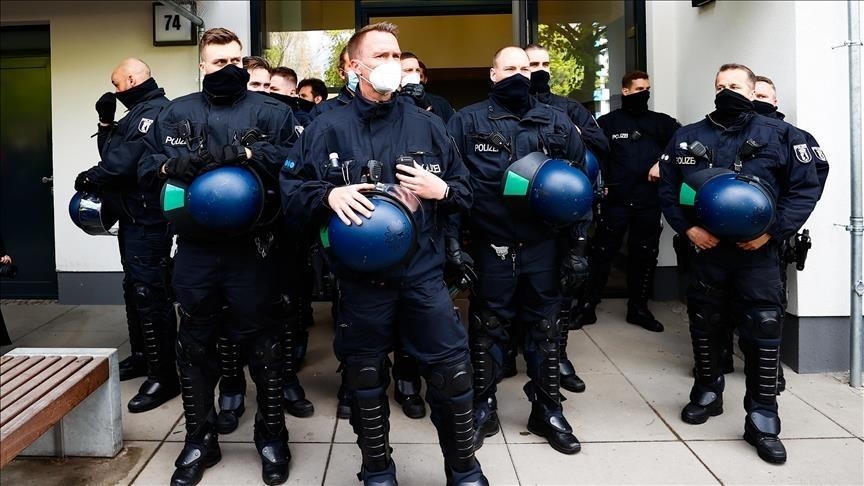 Preliminary results of a long-awaited study into the attitudes of police officers in Germany show a significant proportion of police officers are prejudiced against Muslims.
According to the first results published on Tuesday, 18% of German police officers said they felt Germany had been "overrun" by foreigners.
A total of 13% agree with the statement that Muslim culture integrates with Germany, while less than half of respondents disagree and nearly 40% show mixed views on the matter.
Some 4% "strongly agree" that "many Muslims living here sometimes make me feel like a stranger in my own country", while 13% "somewhat agree" and 21% expressed mixed views.
The study's authors conclude that "in the best of times, only a small number of people hold a worldview that is consistently hostile to human values ​​and democracy."
The Ministry of the Interior commissioned researchers attached to the German Police Academy to conduct interviews with almost all German Länder and federal government police officers to collect and observe their experiences and their view of the world. Daily work.

"Coffee trailblazer. Social media fanatic. Tv enthusiast. Friendly entrepreneur. Amateur zombie nerd."