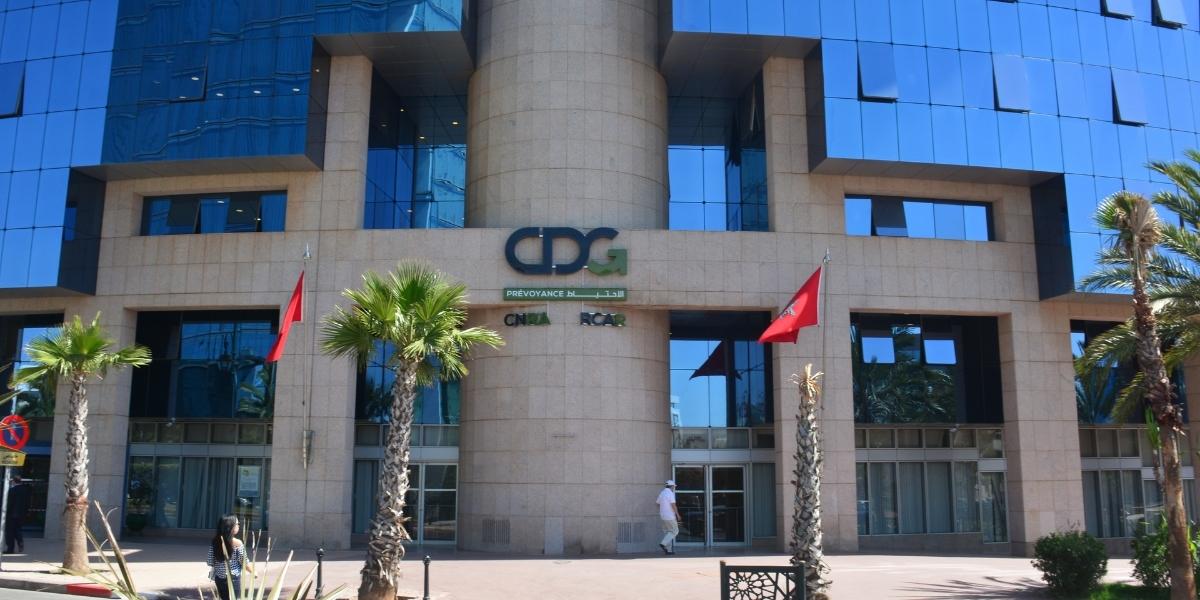 It is a question of moving from the logic of subsistence to the logic of entrepreneurship that creates value and jobs in order to improve the capacity of the sector. Keen to stimulate this pillar of the economy, the Special Commission on Growth Model has established the diagnosis by making the following observations:
The fabric of existing actors suffers from classic difficulties, which are amplified due to the size of the actors and the weak stimulus environment. The social economy is governed by a fragmented governance and legal and regulatory framework that creates isolation and a lack of overall coherence.
Based on these observations, the Special Commission's report on the development model made several recommendations, including, in particular, the integration of the social economy into economic policies and the provision of public services to its actors, and the establishment of appropriate governance. The strategic and cross-cutting nature of the social economy and the establishment of its regional anchor and legal and regulatory framework pave the way for the full recognition and development of the social economy in Morocco.
It is therefore a question of creating a framework for the activity, supporting its growth and providing the means to legally regulate it while making it a real source of value creation and employment.
Support for development facilitates its diversification through financing and its diversification, the professionalization of actors to strengthen the sustainability of their business model, and generally through a clear overall dynamic and sustainable motivation. This is how entrepreneurial culture and social innovation can develop.
The webinar will be a moment of exchanges and an opportunity for panelists to develop strong messages about the potential of the social and solidarity economy. And a structured way to turn it into a source of wealth creation.
Biographies
Sana Experience Afilal
OTED Tasks Coordinator
Sanaë Alami Afilal, EMBA, has over 30 years of professional experience in marketing and public relations, consulting firms and large corporations. He has worked throughout his career in regional development and corporate social responsibility. Since 2013, he has been in charge of the work for general management of OCP Group. He is a "Communication 360 Stakeholders" trainer at UM6P and coordinates the work of OTED (Territorial Empowerment and Development), which he helped found, in Morocco, for participatory regional development, inclusive and sustainable.
Bouchra Rahmouni
Full Professor and Director of the Social Innovation Lab and CoopLab at UM6P
Bouchra Rahmouni holds a PhD in International Economics from Mohammed V Rabat University under the supervision of Professor Michael Huberman from the University of Montreal, Canada. He is Professor of Geoeconomics, Business Internationalization and Social Entrepreneurship.
Dr. Rahmouni directs the Social Innovation Lab at Mohammed VI Polytechnic University (UM6P). He is International Adjunct Professor at New York University (Department of Financial Risk Engineering), Visiting Professor at Holy Spirit University, Lebanon, and Professor of Geopolitics at Grenoble Ecole de Gueston, France. He is also a visiting professor at the Institute of International Business and Law at Busan National University, South Korea.
For 25 years, she has integrated research, education and consultancy to promote women's economic development and social entrepreneurship in Africa.
Amina Kichirid
Author-Researcher and President of CIRA-ESS
Amina Kichirid is Professor of Higher Education at Hassan II University's Faculty of Law, Economics and Social Sciences and Head of Institute for Incubation and Research-Activity of CIRA-ESS in Social and Solidarity Economy.
He is also the founding director of Laredco's Research Laboratory for Development Economics and Corporate Governance.
Amina Kichirid has thirty years of professional experience with expertise, technical support for capacity building programs, training engineering, training of trainers, support for teams and structures, public, private and international organizations.
He has several publications in the field of social and solidarity economy, notably his latest book titled "Social Innovation" for an Inclusive and Sustainable Economy, published in 2021.
Ahmed Benabadji
Founder of Transilians Institute and President of "Open Village" Association
A graduate of EDHEC, a Masters in Project Management from ESCP and an MBA from MIT, Ahmed Benabadji has managed industrial and commercial companies and founded technology start-ups in France and Morocco. Through the Transylvania Institute, which he directs, he engages in reflection on the theme of human and regional development.
He is a member of the scientific group of the Head of "Collective Emergence and Inclusive Development" of the Central School of Casablanca, where he teaches social and solidarity entrepreneurship. He is the Co-Founder and President of Open Village Association, which leads a support network of rural communities on the path to self-sufficiency and sustainable socio-economic development.
Aziz Bouchetta
Publishing Director of information portal PanoraPost.com
A former banker and with a long experience in the information world, in particular he has ensured the business management of numerous print media (TelQuel, al Massae, Akhbar Alyoum), Aziz Boucetta founded Panorapost .com in 2014. A general information and analysis portal where he manages the publication.
He is also involved in the audiovisual industry, where he provides commentary on the Medi1TV channel and is a columnist on Lux Radio.
Mr. Boucetta is also a professor of geopolitics at the University of Mundiapolis in Casablanca.
Finally, from 1997 to 2003, he was the Deputy Mayor of Marrakech.
"Coffee trailblazer. Social media fanatic. Tv enthusiast. Friendly entrepreneur. Amateur zombie nerd."