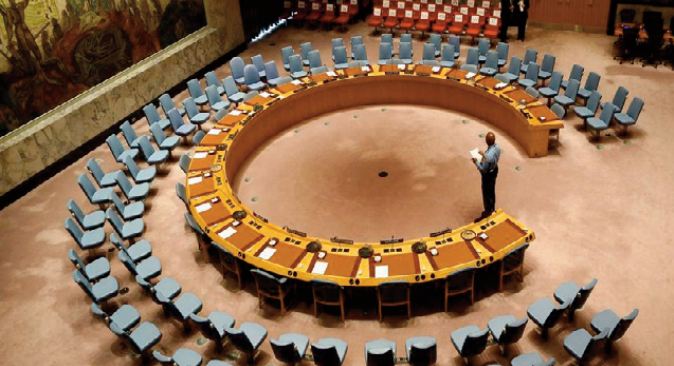 The first anniversary of Russia's invasion of Ukraine is a good opportunity to reflect on the war's global implications. In addition to untold human tragedies, Russia's aggression has triggered a historic food and fuel crisis and caused a spike in global inflation, endangering the fragile global economic recovery from Covid-19. But the war has also exposed the fragile foundations of the international security order that emerged at the end of World War II, sending shockwaves around the world and encouraging countries like Germany and Japan to reorganize.
While some have tried to justify Putin's actions by saying that Russia was somehow provoked by NATO's "eastward expansion," the reality is that Ukraine posed no threat to Russia when Putin invaded the country. Putin did not seek to defend Russia's territorial integrity against Ukrainian or Western encroachment; He wanted to pursue his imperial ambitions.
The possibility of a Russian victory in Ukraine has caused panic among Russia's neighbors in Central and Eastern Europe and among governments in Central and East Asia. If nuclear Russia can invade and win over its smallest neighbor, what's to stop Putin from pursuing Poland or China from invading Taiwan?
As the world desperately needs an integrated strategy, the UN After Russia vetoed a Security Council resolution condemning its invasion early in the war, the UN General Assembly passed emergency resolutions, including one on February 23 calling for Russia's immediate withdrawal. Faced with the greatest threat to global stability in a generation, the body created to oversee and protect the international liberal order cannot stop it from collapsing.
There is a problem with the UN's governance structure. The Security Council was created to maintain world peace, but the veto power given to its five permanent members – the United States, Russia, China, France and the United Kingdom – has always been a major obstacle to achieving this objective. Now that one of its permanent members, with veto power, is waging a war of aggression against a neighboring country, in flagrant violation of international law and the United Nations Charter, the Security Council is effectively powerless to impose or bring about economic sanctions. A peaceful solution.
The Security Council's authority has been further undermined by North Korea's repeated violations of its resolutions. The North Korean regime landed an intercontinental ballistic missile in Japan's exclusive economic zone on February 18 and is reportedly preparing for its seventh nuclear test. Last year it fired more than 90 missiles over the East China Sea and the Sea of ​​Japan. Yet the Security Council has remained silent since China and Russia vetoed a US-led attempt to impose new sanctions on the country, prompting condemnation from the US.
The inability of the UN to deal with these growing threats to global stability has encouraged Germany and Japan to show decades of reluctance to develop strong military capabilities. As a ground war rages in Europe, Germany has pledged to increase its defense budget by 100 billion euros ($106 billion) and agreed (reluctantly) to deploy 14 Leopard 2 tanks in Ukraine. Deeply shaken by Russia's invasion, Japan plans to double defense spending by 2027 (Prime Minister Fumio Kishida must figure out how to pay for it first) and is reshaping its national defense strategy to allow the military to attack enemy targets overseas.
Despite its new commitment to demilitarization, Japan maintains its pacifist constitution and opposes acquiring nuclear weapons because of the traumas of Hiroshima and Nagasaki. Although most Japanese support increased defense spending, many still believe that the US-imposed constitution was right to limit the military's role to self-defense. But Russia's invasion of Ukraine, along with North Korea's provocations and China's increasingly aggressive stance, have shown the importance of strengthening the country's deterrence capabilities and hastened its abandonment of pacifist idealism.
At the same time, defending liberal democracies against aggressors like Russia and North Korea requires a multilateral system that can deal with threats to global peace. UN to carry out peacekeeping mission The Security Council must undertake significant reform. At a minimum, Japan and Germany should be given permanent seats and veto power.
Alternatively, if it becomes an aggressor, as with Russia, the permanent member's veto rights should be suspended. As the world teeters on the brink of disaster, there is no alternative that the cornerstone of global governance must be replaced.
This is Bar Takatoshi
Former Japanese Finance Minister, Professor at the School of International and Public Affairs at Columbia University and Senior Professor at the National Graduate Institute for Policy Studies in Tokyo
"Coffee trailblazer. Social media fanatic. Tv enthusiast. Friendly entrepreneur. Amateur zombie nerd."