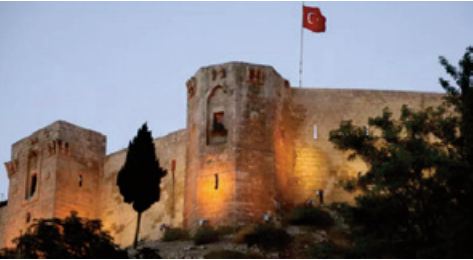 The United Nations has delivered 20 containers to Turkey to protect treasures from the collections of two museums damaged by the recent earthquakes that rocked the country.
"These containers will be used to protect the precious treasures of the collections" of the Hade and Kahramanmaras archaeological museums, "until conservationists can restore damaged or destroyed places of interest and eventually relocate the artifacts and works of art," the United Nations Development Program (UNDP) said in a statement on Tuesday.
The aid is part of a broader effort by the Turkish Ministry of Culture and Tourism to help protect damaged objects before they can be fully restored, the UN agency noted.
Eighteen containers were delivered to the Hade Archaeological Museum and two containers to the Kahramanmaras Archaeological Museum on April 6.
Two months later a major twin earthquake killed at least 50,000 people, displaced more than 3.3 million people and caused $103.6 billion worth of damage.
"UNDP is currently seeking funding to support a wider effort to restore thousands of damaged cultural heritage monuments in their amazing diversity," the UN said.
Turkey's Ministry of Culture and Tourism has listed 8,444 historical and cultural heritage structures in 11 provinces that were hit hard by the earthquakes.
According to the Earthquake Rehabilitation and Recovery Assessment (TERRA) conducted by the government with support from the United Nations, the European Union and the World Bank, more than 60 percent of the 2,863 structures were assessed by traditional experts for varying degrees of damage.
"Coffee trailblazer. Social media fanatic. Tv enthusiast. Friendly entrepreneur. Amateur zombie nerd."